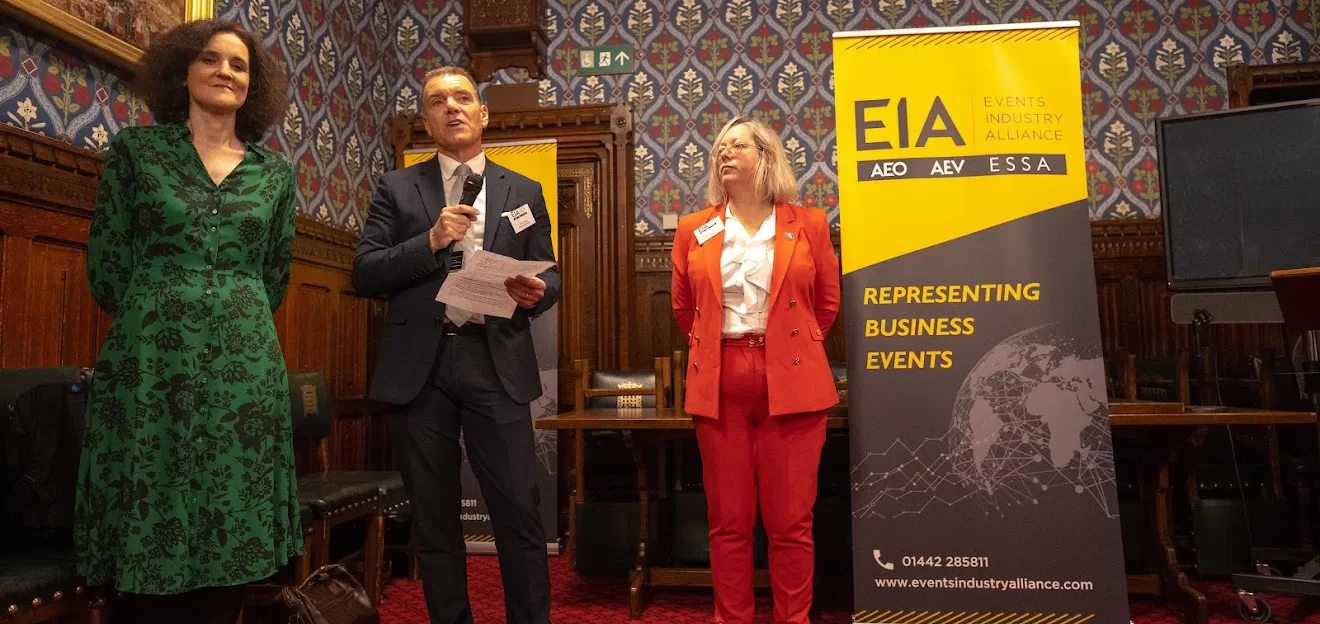 Events Industry Alliance Ltd.
The Events Industry Alliance (EIA) is an alliance of trade associations created by the three event industry bodies: the Association of Event Organisers (AEO), the Association of Event Venues (AEV) and the Event Supplier and Services Association (ESSA) to provide a group secretariat service in the events industry.
The EIA represents business events and is working to increase the visibility of the events industry, ensuring its economic contributions are counted.
Sectors:
Regional Coverage:

East Midlands, East of England, London, North East, North West, Northern Ireland, Scotland, South East, South West, Wales, West Midlands, Yorkshire and the Humber
Services:
Tagged: