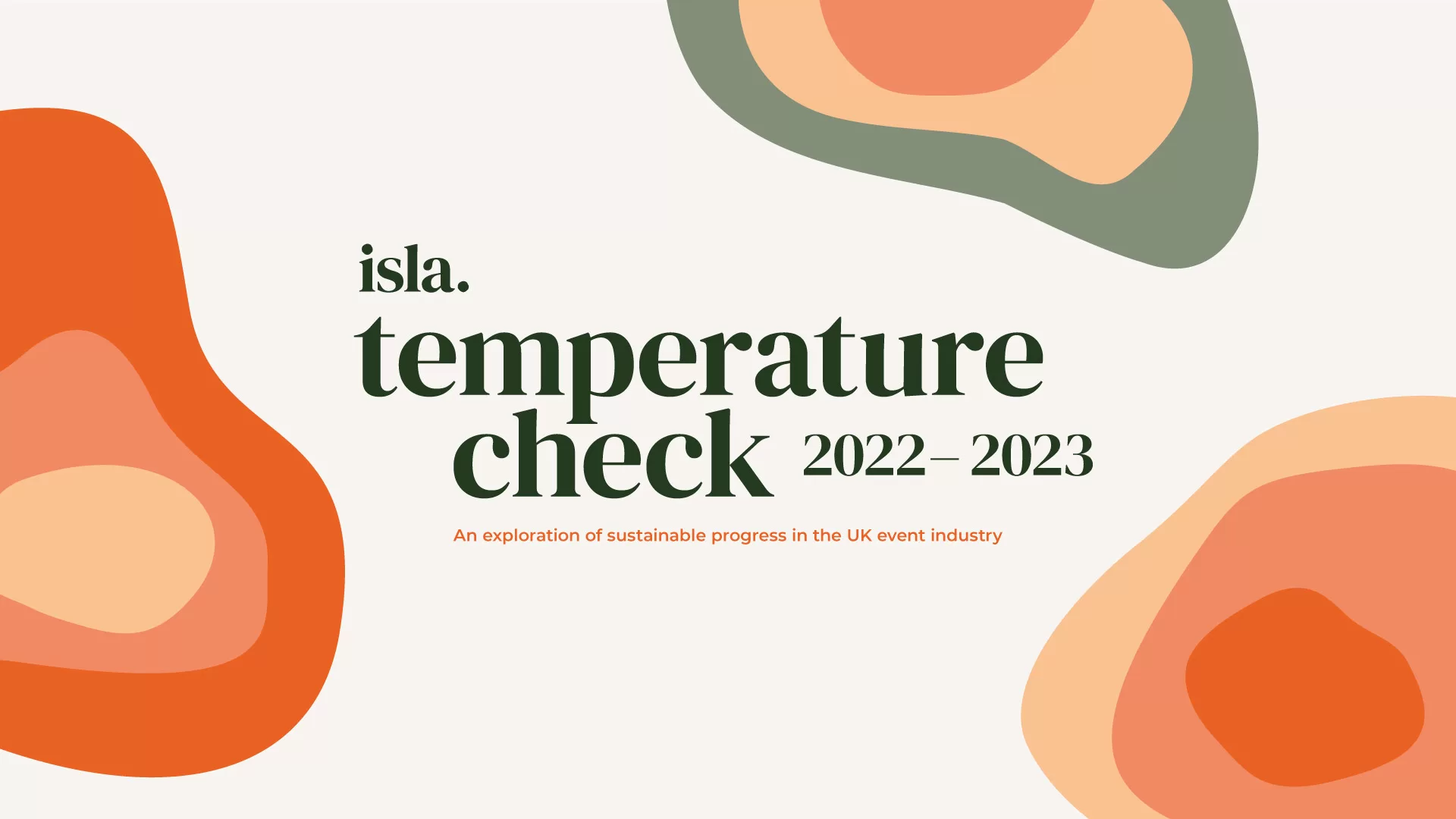 Temperature check 2022-2023: An exploration of sustainable progress in the UK event industry.
The Temperature Check is the first industry report from events industry body isla. It combines insights from isla's diverse membership community of agencies, brands, suppliers and venues and industry partners with data from its event carbon measurement platform TRACE.
Providing action-focused insights and guidance it aims to align the industry on the path needed to tackle event decarbonisation, using real-world case studies and easily digestible data visuals data to bridge the gap between policy and practice.
The report makes an urgent CTA to all industry professionals to face the challenges created by the climate crisis head on drawing on the power of community, carbon measurement and key change-making concepts including carbon instinct and climate literacy.
Sectors & Industry Communities:
Tagged: